Shelf-Ready Packaging (SRP)
Shelf-Ready Packaging (SRP)
Sales packaging solutions ready for your shelves.
Multifunctional & trade-ready, with our SRP solutions your products will look good on the shelf. Shelf-ready packaging from GISSLER & PASS is robust in transport, easy to open, quickly placed on the shelf, perfectly suited for product presentation and disposed of in an instant.
We are looking forward to your request.
What is Shelf-Ready Packaging?
Shelf-ready packaging is a type of high-quality packaging with multicolour printing designed to present the contents in a proper light while making it easier for the sales staff to handle stocking/shelf maintenance duties in a more time and cost efficient manner.
Today, shelf-ready packaging systems prevail alongside traditional sales packaging or gift and wine packaging—all the way from discounters to full-range providers. And this is for a reason!
SRP solutions at the point of sale help buyers identify and pick the showcased products more easily, thus facilitating impulse buys. Also, they let the sales staff benefit from easy and straightforward handling: The opening mechanism is self-evident at a single glance so that stocking activities don't take up a lot of time and can be handled by a single worker.
Shelf-ready packaging…
is rugged, stackable, and easy to ship.
protects the content during shipping and storage.
is easily identifiable by the sales staff even when sealed, thanks to the product designation printed on it.
can be opened at the POS without tools such as cutters.
can be moved and lifted by a single person without difficulty.
allows for easy shelving.
saves space in a shelf.
reduces shelve maintenance times.
holds great appeal and provides ready access to buyers.
can be discarded right away when no longer needed.
powerfully stages your logo and brand message even if most or all of the products are sold.
Promotional measures using Shelf-Ready Packaging
Once a quantity of the product is sold, the interior of the tray becomes visible to the customers. To increase this added attractiveness, GISSLER & PASS provides an internal printing to keep the appeal of your product display intact at all times. So-called feed systems are popular, too: Every time an item is removed, the rest will be pushed to the front. This ensures that the shelf-ready packaging continues to look nicely filled and attractive.

Examples:

Customers experience your brand haptically through embossing and textured lacquer.
Sound chips draw attention to your product acoustically and fragrance varnishes turn the packaging into a holistic experience.
Fragrance coatings can underpin a brand promise.

We would be happy to design an innovative sales packaging for you that appeals to several senses.
Unique features of GISSLER & PASS's Shelf-Ready Packaging
We deliver bespoke solutions to meet these requirements. Our shelf-ready packaging solutions are designed to satisfy the demands of retailers, consumers, and private-label manufacturers alike:
Straightforward handling: GISSLER & PASS's shelf-ready packaging solutions can be opened easily and readily without the need for tools. Perforations, fingerholes and tear-off strips make the use of cutters redundant. A preassembled cover (transport protection) + tray (sales unit) solution, too, is perfectly and easily opened, ruling out accidental damage to the contents as well as injuries to the sales staff.
Perfect look: Clean tear-open edges guarantee that the content is displayed in the best light at the point of sale.
Strategically designed: Space is a valuable resource in supermarkets and discounters. Our SRP solutions make efficient use of the available space in your shelves. At the same time, GISSLER & PASS's shelf-ready packaging solutions ensure optimal visibility and easy removal of the content by your customers..
High-quality printing: We highlight your brand through exciting and flashy visuals.
Ultimate robustness: Our shelf-ready packaging solutions offer a maximum of safety during the shipping and logistic process. Your products and SRP will be delivered in the best of conditions.
High product availability: The eye-catching print on the exterior helps your sales staff spot shortages much faster and restock the shelves in time, thus avoiding out of stock situations (sold-out products and/or shortages).
Increased turnover: The improved shopping experience and high product availability help boost your turnover.
FAQ: Your most frequently asked questions – our answers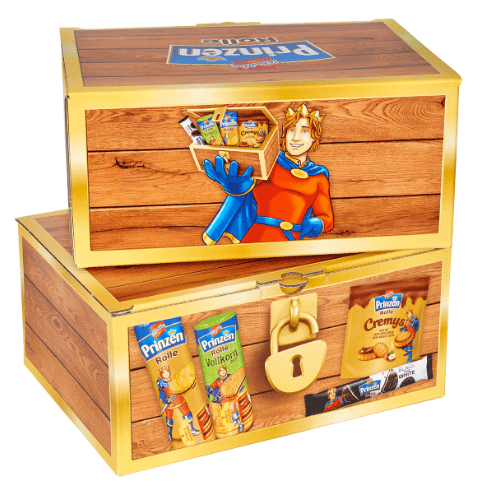 Get only the best out of it: high-quality solutions that generate attention through their distinctiveness, communicate product quality and trigger buying impulses.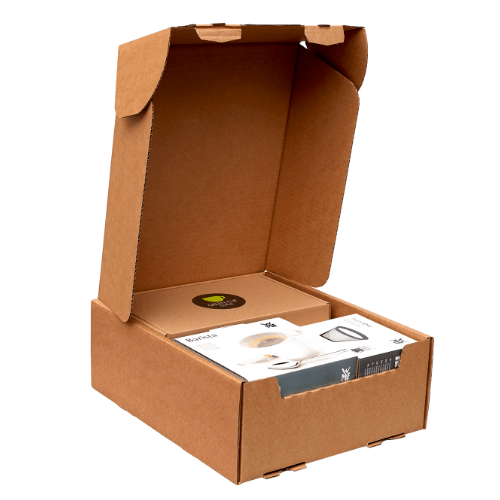 Customised solutions that arrive safely: We don't take any detours when it comes to developing the perfect transport packaging.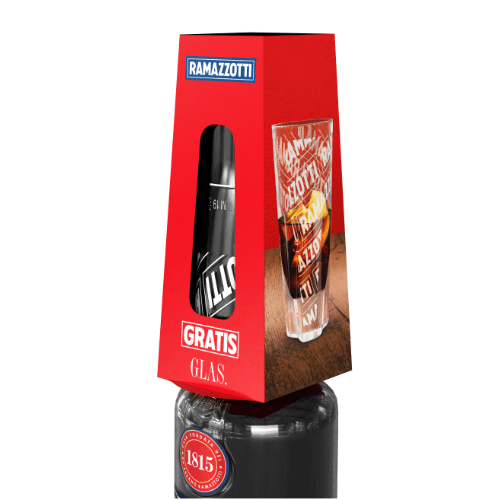 Special-Purpose Packaging
Our solutions have it all: we find the perfect solution, regardless of material, shape or size.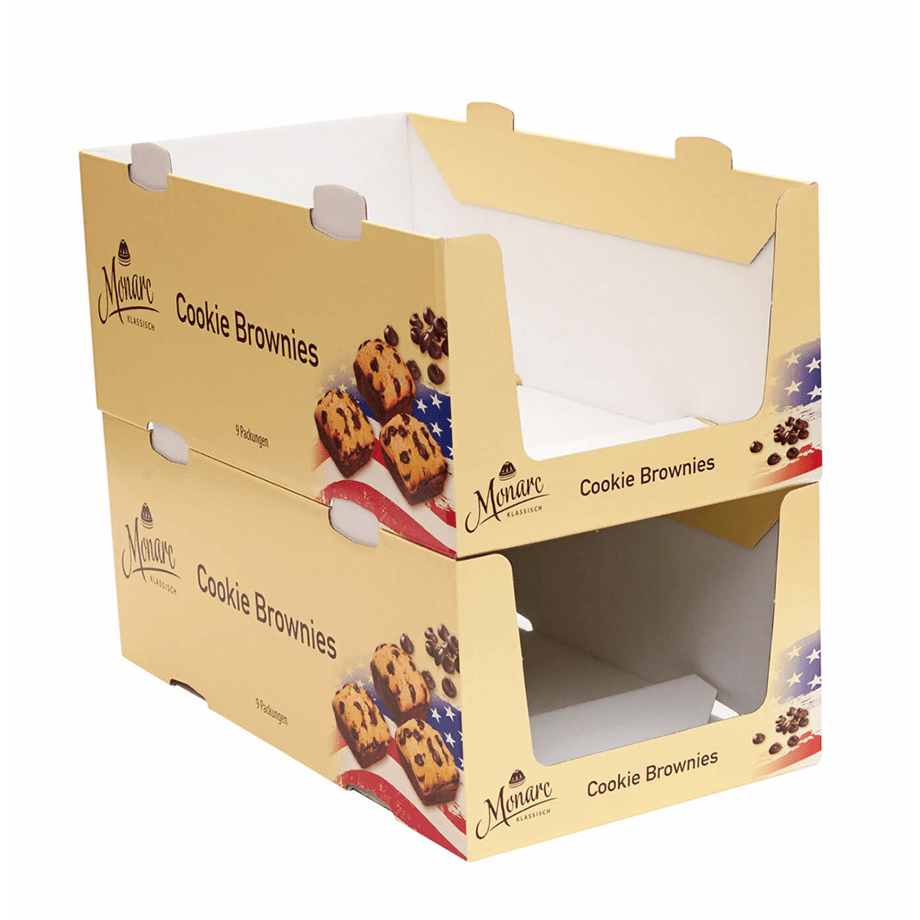 Shelf-Ready Packaging (SRP)
Multifunctional & retail-ready, with our SRP solutions your products cut a fine figure on the shelf