Tailor-made solutions that are sure to arrive intact.
We go out of our way to design the perfect transport packaging. Along the way, selecting the right materials and complying with statutory regulations help ensure a maximum of safety. From extremely fragile to hazardous goods: your products are safe and well protected at all times.
We're looking forward to your request.
What is Transport Packaging?
GISSLER & PASS delivers transport packaging solutions designed to cope with all stresses and strains. In addition to protecting your product during shipping, storage and handling, they also help streamline the logistics process. The focus here being clearly on the protective and logistics aspect, most of our transport packages come either without any printing or with monochrome or bichrome flexo prints.
Requirements a transport packaging solution must meet
GISSLER & PASS as packaging manufacturer knows:
a transport packaging solution must satisfy a number of requirements. Branded goods manufacturers, the retail sector, and end consumers all have different needs, wishes and requirements when it comes to packaging. We have taken it upon ourselves to fulfil these to the best of our abilities.This is why we always perform an in-depth requirement analysis before we proceed to conceptualise your transport packaging solution. Whether it is physical challenges, environmental influences, economic factors or statutory provisions (e.g. shipping of hazardous goods) – it's all accounted for in the development process.
Our quality management team makes sure that in practice, our transport packaging leaves nothing to be desired. To achieve this, a number of different tests are performed, including stacking pressure and penetration trials, before the prototype is put into batch production.
Transport packaging is subject to a plethora of stresses and strains.
It has to provide optimal functionality on your packaging lines and take on your logistics processes without a hitch.
It will get lifted and pushed around during loading and unloading. Palletised transport packaging is moved by forklift and pallet trucks.
During shipping, packaging units jolt, slip and may even be subject to climatic changes.
In a worst-case scenario, they get bumped or dropped in the handling process.
Filling and padding the transport packaging with due care, in combination with the dedicated design, accounts for the primary requirement of keeping the content safe and helps keep external influences away from your products. To meet this objective, GISSLER & PASS relies on tailor-made inserts and pads.
We craft bespoke transport packaging solutions to protect your products.
Having said this, packaging requirements are different from customer to customer, from product to product. Are you a company with international operations in the field of luxury goods?
Then global brand recognition will be vital to your success. For example, in the champagne industry we at GISSLER & PASS have carved a name for ourselves with highly functional transport and sales packaging solutions that offer the look and feel to match the upmarket brand requirements. This goes from high-quality offset prints and/or refinements right up to embossings of what normally is a rather humble and unpretentious packaging.
Do you want a packaging solution that stands out from the rest? Get in touch!
Transport Packaging in e-commerce
E-commerce is booming. Transport packages in the mail order business will end up right in the hands of the end customer. This means that the packaging solution must be prepared to meet requirements that go beyond transport safety and logistics capabilities:
It helps build an image and relays information.
End customers want a straightforward opening system and return capabilities in the same packing unit.
Eco-friendliness and easy disposal are just as important as
the unwrapping experience and the thrill of anticipation of what's inside.
FAQ: Your most frequently asked questions – our answers
Get only the best out of it: high-quality solutions that generate attention through their distinctiveness, communicate product quality and trigger buying impulses.
Customised solutions that arrive safely: We don't take any detours when it comes to developing the perfect transport packaging.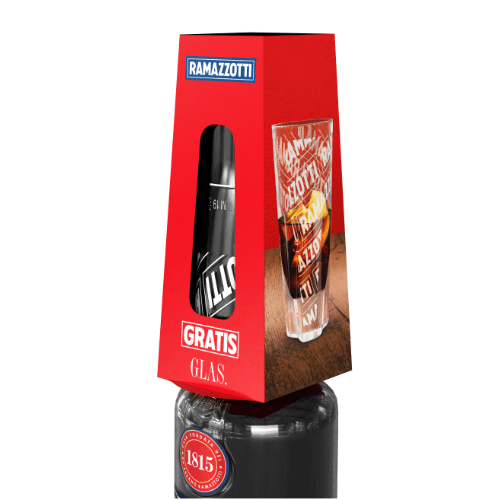 Special-Purpose Packaging
Our solutions have it all: we find the perfect solution, regardless of material, shape or size.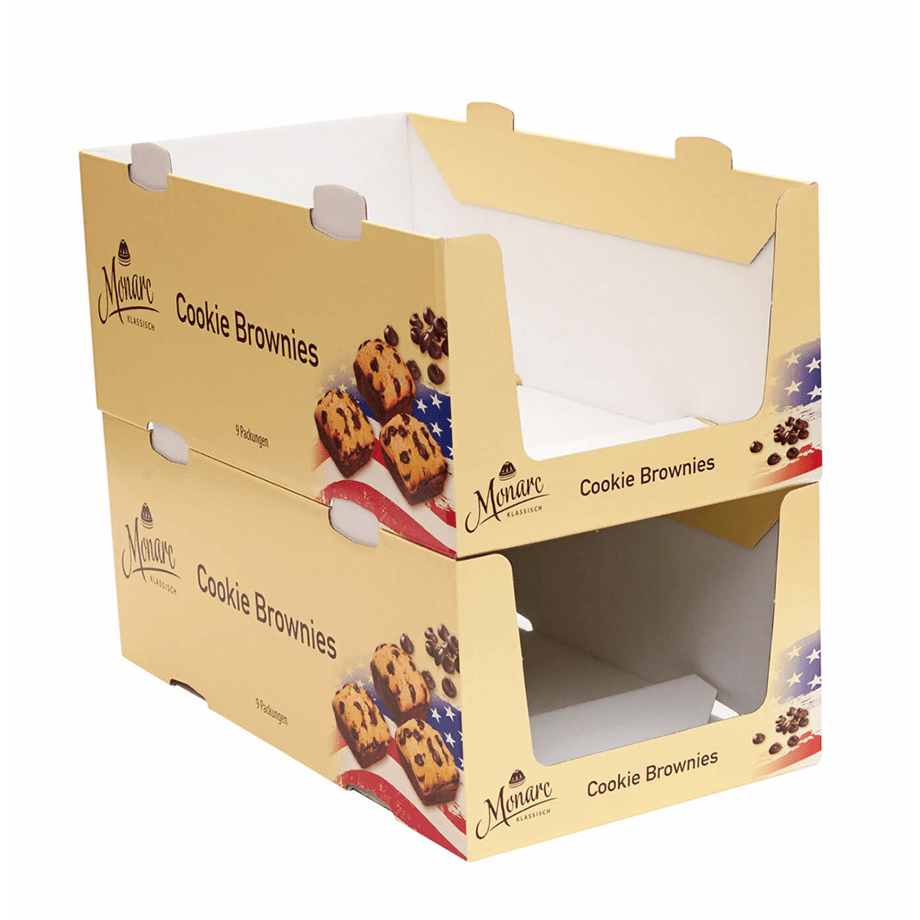 Shelf-Ready Packaging (SRP)
Multifunctional & retail-ready, with our SRP solutions your products cut a fine figure on the shelf