A knack for the right packagings
Whether the aim is protection, classy presentation or rapid clearance sales: GISSLER & PASS has a decade-long track record in setting creative and individual quality standards.
Transport Packaging: supremely effective and efficient
What is Transport Packaging?

Transport Packaging aka shipping packaging

keeps products safe during transport, storage, and handling;
ensures smooth logistics processes;
comes in a broad range, from standardised folding boxes to extremely complex die-cut systems;
is  normally not printed or at best single- or two-colour flexo-printed
Requirements a transport packaging solution must meet
In the transport package, your product is shipped in pristine conditions. Transport packages must meet stringent requirements to reach the point of sale or end consumer intact.
During the conceptual design your transport packaging solution, we account for physical factors (such as stacking pressure and penetration resistance) as well as external influences (e.g., climate), efficiency, and statutory provisions (e.g., shipping of hazardous goods).
GISSLER & PASS crafts transport packaging solutions that, …
keep your product safe, for fracture- and kink-free shipping.
ensure that your product reaches the point of sale and/or end consumer in pristine quality.
as functional and logistic units, are in line with the product requirements in terms of looks, feel, and costs.
account for the requirements of your packaging lines and logistics processes as well as the demands of the retail segment and end consumers—an important issue especially in the domain of e-commerce.
By filling and padding the transport packaging with due care, we account for the primary requirement of keeping the content safe and help keep external influences away from your products. To meet this objective, GISSLER & PASS relies on tailor-made inserts and pads where the situation calls for it. 
With the rapid growth of this distribution channel continuing unabated, all-encompassing packaging concepts are called for today more than ever. This is because the requirements of manufacturers, logistics businesses and end consumers are not always identical. Whether the issue is product safety, logistics capabilities or the relaying of information, straightforward handling – return shipping – disposal, environmental awareness and the unpacking experience—transport packaging is a jack of all trades that must be able to pull it all off. We'll help you with this!
Sales Packaging: the power of the moment‑say yes to seduction
What is a Sales Packaging?
Sales Packaging is the "silent" seller in the self-service retail sector. In today's world, the situation at the POS is a highly competitive one, with more than 50,000 brands vying for customer favour. And the time that a product has to win over potential buyers is seldom longer than the wink of an eye. If you seek to reach the consumers' consciousness in the retail sector, where the self-service approach prevails, and ultimately end up in the shopping cart, you need to stand out and capture the senses.
This means that, as a critical point of contact with the customer, the product packaging is now more important than ever. It supports the branding of a product and enables lifestyle identification, thus creating buying incentives. By incorporating the right materials, finishing and refinements, a corrugated board sales packaging sends an appeal to the emotions. Against this background, a gigantic variety of forms will strengthen the product's identity and is also ideal for seasonal special packaging types, amongst other things. The lighthouse effects of a brand at the POS are crucial for a product to be successful.
GISSLER & PASS crafts attractive sales packaging solutions that
guarantee that your product will be noticed by your target group at the POS.
by their layout, enshrine your brand in the minds of the consumers.
persuade consumers into checking out or re-buying your product.
inform consumers of the content, composition and function with the help of images and texts.
trigger an impulse to buy.
Shelf-Ready Packaging (SRP)
Beside classic sales packaging, gift and wine packaging, shelf-ready packaging solutions have become firmly entrenched in the retail landscape – from discounters to full-range providers. They make it easier for the sales staff to stock shelves in a time and cost efficient manner while at the same time ensuring an appealing presentation of the product toward the customer. We have the perfect solution for these challenges, too!
Special-Purpose Packaging: promotional high-quality packaging for special promotions
What is Special-Purpose Packaging?
Special-Purpose Packaging is a type of sales packaging that's designed to catch the eye with an unusual presentation and exciting mix of materials, including transparent foil, plastic elements, special forms and dimensions, or striking cutouts.
Unique packaging solutions are a great choice for brand and product launches, marketing campaigns or trade show stands.
GISSLER & PASS crafts bespoke special-purpose packaging solutions that,…
guarantee a spectacular display of what makes your brand or product special.
stand out and inspire with creative, witty ideas.
firmly fix the uniqueness of your business in the consciousness of consumers.
help consumers make buying decisions amid the jungle of products.
increase turnover.
advertise your brand.
powerfully relay key information about your product to the outside world.
Requirements that Special-Purpose Packaging solutions must meet
Buyers will judge the value of your product by making inferences from the packaging: They appraise the presentation at the POS to infer the level of quality of the product on offer, which means that a classy, flashy packaging solution is of the essence especially when it comes to product launches or little-known brands.
Stand out. Catch the eye. Capture the attention of the consumer. Given today's enormous diversity of products, this is no easy feat. But it is exactly what GISSLER & PASS specialises in: We put the focus on lushly printed, thrilling special packaging solutions that will intrigue and inspire customers.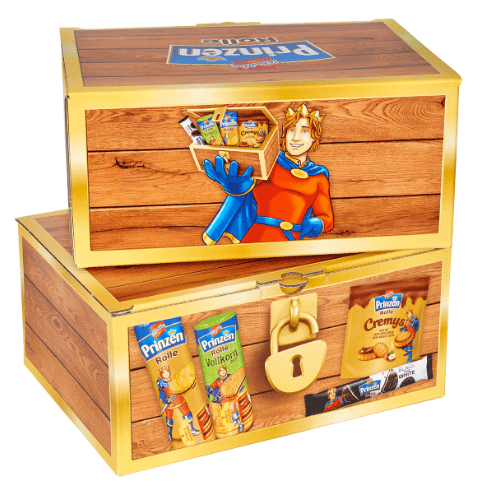 Get only the best out of it: high-quality solutions that generate attention through their distinctiveness, communicate product quality and trigger buying impulses.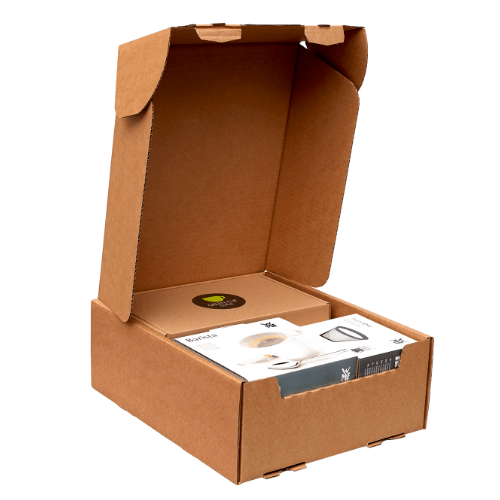 Customised solutions that arrive safely: We don't take any detours when it comes to developing the perfect transport packaging.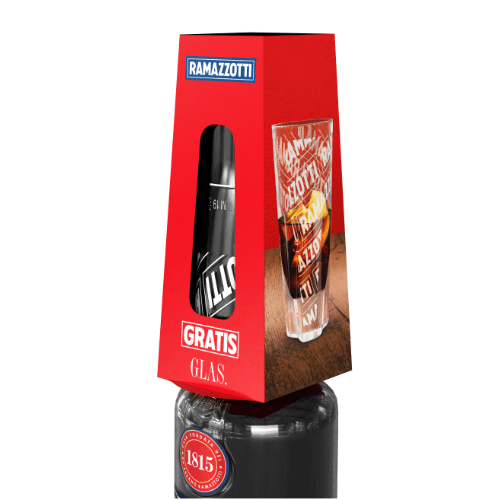 Special-Purpose Packaging
Our solutions have it all: we find the perfect solution, regardless of material, shape or size.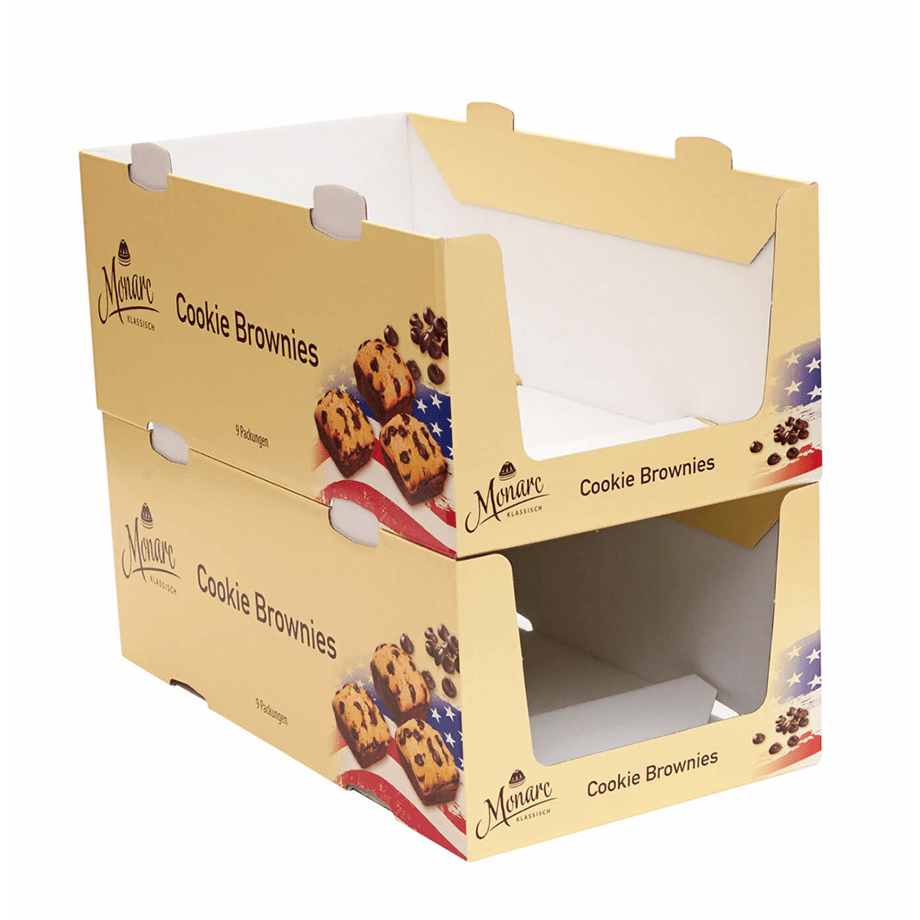 Shelf-Ready Packaging (SRP)
Multifunctional & retail-ready, with our SRP solutions your products cut a fine figure on the shelf
FAQ: Your most frequently asked questions – our answers