Surprise your customers with an all-encompassing brand experience. Leverage our special placements to kindle emotions, create confidence, and guide the customers. Individually developed and produced for you, your product portfolio is showcased in the proper light exactly as it should. You won't have to wait long for success to come your way.
We're looking forward to your request!
POS systems are large promotional advertising placements for presenting goods in large food and retail markets. Large, often multi-piece displays combined with accompanying promotional materials create integrated, consistent brand worlds for customers at the point of sale (POS). As a shop-in-shop system, these special placements elicit emotions and invite customers to discover them.
Large POS systems are ideal advertising materials for…
New brand and product launches,
Additions to ranges,
Special promotions (e.g. on seasonal themes, for sporting events).
Why POS systems make a significant contribution to your sales success
The vast majority of all purchasing decisions are made at the point of sale. There, the shopping list changes nothing. A study by GfK (Germany's largest market research institute) comes to this conclusion.
Consumers make their choice of products unconsciously. They react to fragrances, colours, images and the ambience. Consequently, impulse purchase occur more frequently in bricks-and-mortar retail than online. This is the conclusion drawn from a survey by scientists at the University of Kassel. For companies, there is a unique chance to reach customers with POS systems and win them over to their products. High-quality, thoughtfully designed shop systems turn shopping into a mini event.
POS systems…
create exciting brand and experience worlds.
attract customers' attention.
communicate your brand message.
are memorable.
turn shopping into an event.
provide orientation for consumers in the jungle of products.
generate increases in sales.
POS systems from GISSLER & PASS: industry experts and specialists
GISSLER & PASS specialises in the production of high-quality point of sale displays. We keep the needs of both the manufacturers of branded goods and retail equally in mind.
You benefit from…
our experience: we know what's important when it comes to implementing successful, innovative and unique POS systems. And this is rewarded. By customers and by the professionals. This is demonstrated by various accolades in national and international competitions.
our reliable service: as a family company with a long tradition, we offer a family and partnership-based environment.
our flexibility: we are flexible and stay in motion. We enthusiastically implement unusual ideas. Exactly tailored to your projects. We stick to our motto: "Think no limits!"
our expertise: special products demand special solutions. We find a way to present your product and your brand optimally.
our teamwork: we cultivate respectful interaction with our customers and our employees. The close collaboration between all employees at GISSLER & PASS ensures short communication channels, rapid decisions and convincing results.
Present your brand message optimally at POS with GISSLER & PASS
As a manufacturer of POS systems, we work with a solution-oriented approach. That is our strength. If you entrust your product, your brand to us, we use our combined energy, skill and creativity for your benefit. We promote your commercial success through a point of sale presentation which remains unforgettable.
Individual production: POS systems from GISSLER & PASS are customised / tailor-made. We are guided by your specifications and wishes. But we also bring our own ideas and inspirations to the mix. As a result, we provide a fascinating, new and captivating setting for your brand promises.
Innovative solutions: Do you need a POS production for an exceptional product or a special occasion? Perhaps you have specific wishes with regard to the materials, possibilities for interaction or modularity? We develop an innovative solution together.
Considerable time savings: Two flexible production sites and a motivated, high-performing logistics team guarantee rapid processing of your order. In other words: we're quick. Benefit from our reaction and delivery speed.
Comprehensive advice: Detailed expert advice is part of the service with GISSLER & PASS. Our qualified, motivated advisers are constantly continuing to learn and offer you information and professional support at the highest level.
Everything in one place: Starting from the concept, through digital production in 3D and the production of 1:1 sample to final construction of your POS system, you get everything in one place with GISSLER & PASS. We provide you with support in choosing the ideal structures, materials, printing and machining processes for your project. We are always on hand to answer your questions.
As a POS system manufacturer…
we put all of our innovation, expertise and creativity at your disposal.
we give your items and your brand new sparkle in large experience worlds.
we support you with suggestions, ideas and concepts.
we work as a team to develop individual display concepts, tailored to your company, for your sales success at POS. In the highest quality.
we, as your partner, provide support throughout the project right through to production of your POS system and delivery to retailers.
Score with premium quality: printing and finishing options
We offer various finishing options as extras for your POS systems:
Drip-off/matt and gloss effect
Touch effect
Hot/cold foil embossing
Inset/raised embossing
Microembossing
FAQ: Your most frequently asked questions – our answers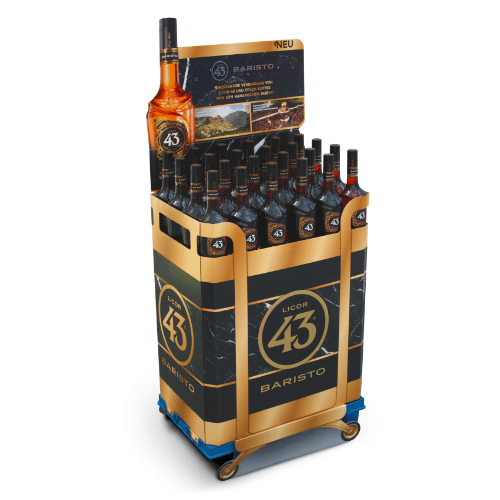 Adapts to your needs, wins over customers.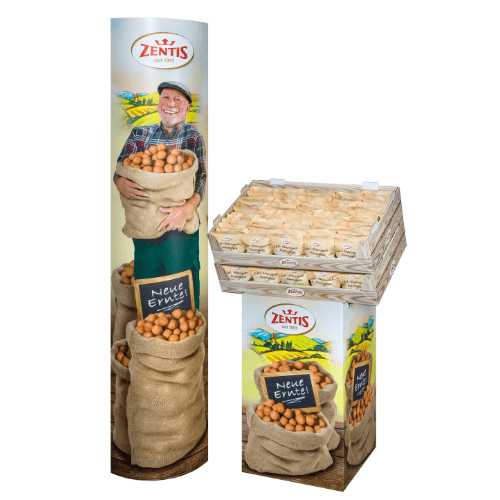 Leader of the pack in secondary placement.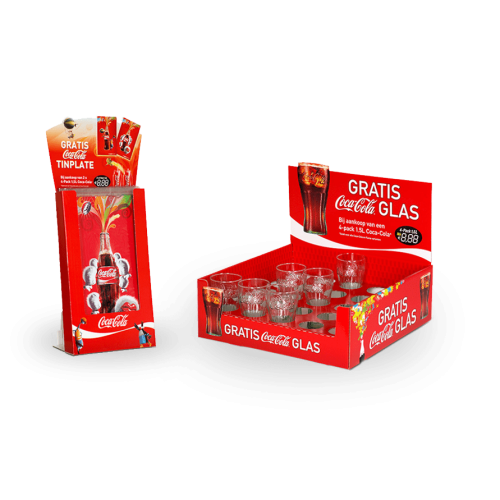 Small carriers, big effect.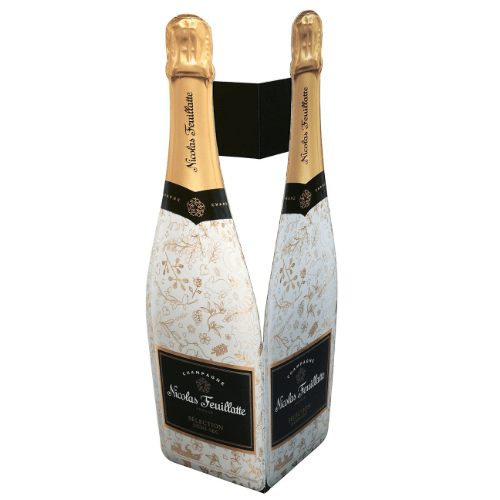 Your sales space in a special light.