Gissler & Pass wins the POPAI award for the sixth time, making it to two top spots this year.
Together with G&P customer Haribo, the team of the packaging and display specialist was awarded GOLD for its jungle-style, large-scale display.
Winning over the independent expert jury composed of members from the industry, research and sales segment, the stylish, 1/4 chep display designed for the 43 Baristo premium liquor by Schwarze & Schlichte was awarded SILVER in the category 'Beverages, Tobacco Displays Temporary'.
 The jury chose the 40 winners from out of about 60 submissions in 15 categories, who then received the much-wanted Indian in gold, silver or bronze. The Covid-19 pandemia meant this year's award gala had to be called off, and award winners were informed about their success with a personal film clip.
"We are happy and tremendously proud of the award, and thankful for the trust our customers have placed in us. The awards speak for the work of the entire team–what we do on a day-to-day basis. They are a token of the groundbreaking, professional job we're doing and encourage us even more in our effort to find the perfect solution for our customers, always," said Gissler & Pass GmbH CEO Thomas Gissler-Weber. "Behind every award, there're many hours of creative brainstorming, customer talks, development work, discussions and optimisation of the display concepts. And just as much passion and know-how."
Let the monkeys loose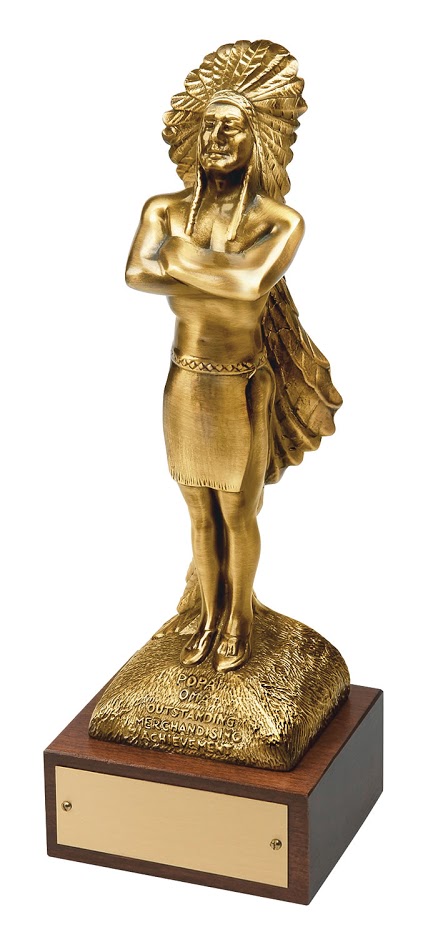 Another winner was the large, eye-catching Haribo display in a jungle look, designed to provide an attractive, congenial backdrop for Haribo's jungle world star products. The three-dimensional display superstructure is adorned with typical jungle flora and affectionate animal themes which will make shoppers want to reach out and get a taste. The kicker with surprise effect: the integrated sound module which produces typical jungle sounds reacts, surprises and deepens the shopper's jungle experience.
Classy Art Déco buffet trolley

Designed to emulate an Art Déco buffet trolley, the stylish ¼ chep display can hold 24 bottles of the new Licor 43 Baristo premium liquor. The display gives a lifelike representation of the exquisite materials marble and gold, in keeping with the brand's corporate design. In addition, the logos on the pedestal and poster were given a classy hot film finish to further highlight the premium character.